Thank you, you can download
your free copy below
The purpose of this interactive Workbook is to provide a foundation of valuable
information and a step-by-step blueprint in order to help you create your own uniquely
powerful ELEVATOR PITCH – YOUR 30 SECOND COMMERCIAL.

Your ELEVATOR PITCH will be a brief, persuasive speech that you will use to spark interest in what you and your organization does. You can also use your ELEVATOR PITCH to create interest in a project, idea, or product – or in yourself.
Your ELEVATOR PITCH will be crafted to last the duration of an elevator ride, which can vary in length from approximately 15 seconds to two minutes. Your target is a 30-second pitch.
Your ELEVATOR PITCH will be interesting, memorable, and succinct. It also will explain what makes you –your organization, product, or idea – unique.
Create your ELEVATOR PITCH from start to finish with this easy-to-use, fill-in-the-blanks, free 25-page workbook into organized 30-second pitch that will WOW your audience. . 
The Elevator Pitch
Workbook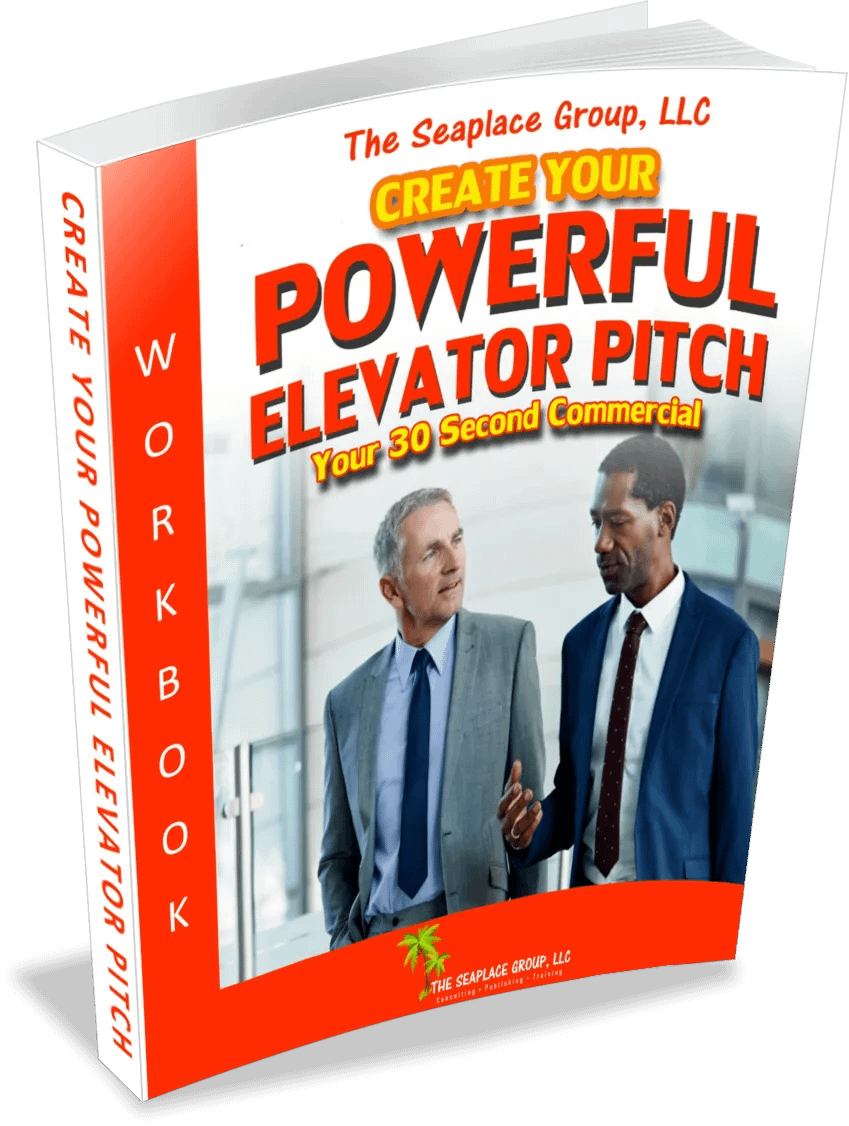 This Workbook cannot be reproduced or transmitted electronically or mechanically in any form; nor can it be photocopied, recorded, or stored in any retrieval system